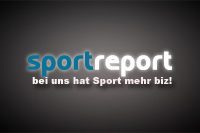 © Sportreport
Das traditionelle Motorrad-Rennen auf der Isle of Man fordert auch 2019 mit Daley Mathinson zumindest ein Opfer! Der 28-Jährige ist am Montag bei einem Highspeed-Crash verunglückt!
In der dritten Runde des RST Superbike Race der Isle of Man TT ereignete sich der folgenschwere Crash. Bei der Anfahrt zum Streckenteil "Union Mills", wie englische Experten vermuten bei einer Geschwindigkeit zwischen 120 Meilen (rund 193 km/h) bis 130 Meilen (knapp 210 km/h), verlor Daley Mathinson die Kontrolle über sein Motorrad. Der Engländer wurde in ein Krankenhaus geflogen. Die Ärzte konnten das Leben des 27-Jährigen nicht mehr retten.
Das Ableben des Engländers bestätigte seine Witwe auf seinem Twitter-Account. Daley Mathinson hinterlässt seine Frau und seine junge Tochter.
Not something I ever wanted to write but here we go…..

Daley, as Daisy says, is now sleeping with the fairies. That's all I can bring myself to say right now. The last image I saw of my husband, was of a man so happy with life and so proud of his racing. xxxxxx pic.twitter.com/wWCaDJwUht

— Daley Mathison (@DaleyMathison) 3. Juni 2019
04.06.2019