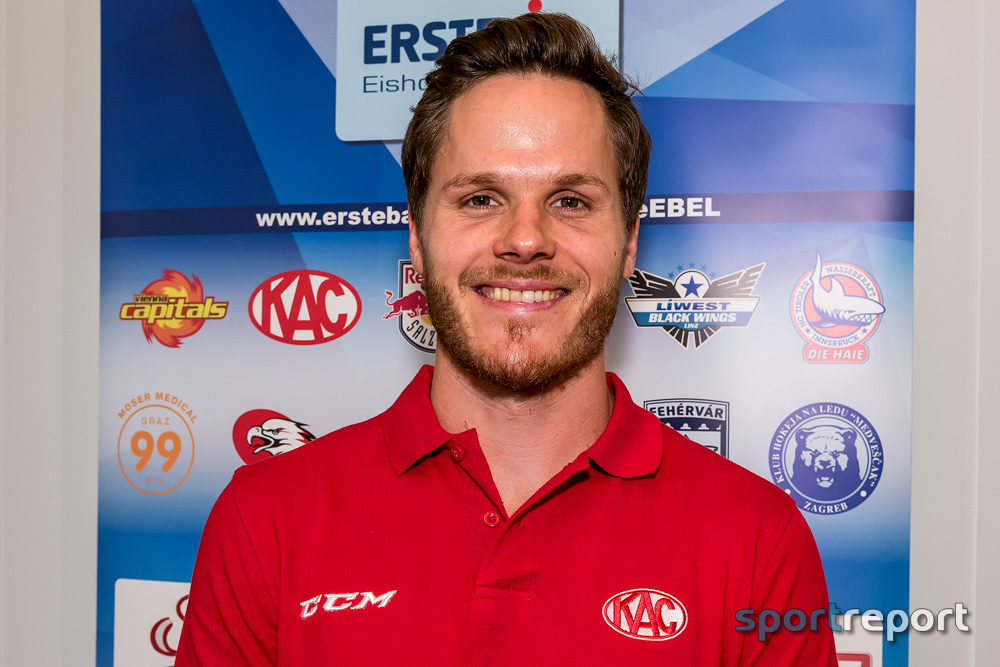 © Sportreport
Stefan Geier vom EC-KAC wurde vom DOPS für "kneeing" für zwei Spiel gesperrt.
Für Stefan Geier vom EC-KAC hatte das Spiel gegen die Moser Medical Graz 99ers noch ein Nachspiel. Der Stürmer wurde vom DOPS für "keeing" für ein Spiel gesperrt. Der Österreicher fehlt dem KAC damit für die kommenden beiden Spiele gegen KHL Medvescak Zagreb.
Das DOPS stellt dazu folgendes Video zur Verfügung:
Urteil im Wortlaut:
Stefan Geier got suspended by DOPS for two games because of an incident on January 4th deemed as kneeing, causing an apparent injury.
Stefan Geier (#19) of EC-KAC, time 40:26, was involved in an incident deemed by the on-ice officials as Kneeing (IIHF Rule 152). The video evidence was sent to the EBEL Player Safety Committee (PSC), which determined the incident to be worthy of supplementary discipline – Category 1 – 'Careless'.
According to the Arbitrator and having considered the video evidence and ruling of the EBEL PSC, player Stefan Geier (#19) of EC-KAC will receive supplementary discipline under rule 152 – Kneeing.
On January 4th, in Klagenfurt, an incident occurred involving KAC player #19 Stefan Geier which is deemed kneeing, causing an apparent injury. With the opposing player, #13 Colton Yellow Horn, gaining puck possession at the goal line and moving up ice, KAC player #19, Stefan Geier approached head on. Immediately before contact, Colton Yellow Horn dished off the puck, as Stefan Geier approached to make a body check. The reason for supplementary discipline is the body check was delivered through a left leg knee extension outwards, directly on the left leg of Colton Yellow Horn. As the video shows, Colton Yellow Horn has most of his weight on his right leg, which allows him to have his left leg to be non weight bearing. It appears Colton Yellow Horn was aware and did know the impending check would occur. What Colton Yellow Horn couldn't prepare for, was the left leg extension of Stefan Geier. It is felt Stefan Geier attempted to make a legal body check in a quick and reactionary manner. But there was no body to body contact and only knee to leg contact. The incident is deemed recklessly endangering and a high potential situation of creating a serious injury.
Effective immediately, Stefan Geier (#19) is suspended for 2 games.
Key references:
Kneeing
Direct knee to leg contact
Category 1 – 'Careless'
Not a repeat offender
From the perspective of DOPS and according to the EBEL Penalty Catalog Ref Nr. 120 – Kneeing, Stefan Geier (#19) of EC-KAC is suspended for 2 games, effective immediately and fined 400.00 Euros.
Next game Stefan Geier (#19) of EC-KACis allowed to play:
11.01.2019 HCB Südtirol Alperia vs. EC-KAC
05.01.2019